SECOND SATURDAY & OPENING RECEPTION OF "A CLOSER LOOK AT TREES: FROM OLD-GROWTH TO OUR URBAN FOREST"
by Lynn Museum / LynnArts
SECOND SATURDAY & OPENING RECEPTION OF "A CLOSER LOOK AT TREES: FROM OLD-GROWTH TO OUR URBAN FOREST"
by SECOND SATURDAY & OPENING RECEPTION OF "A CLOSER LOOK AT TREES: FROM OLD-GROWTH TO OUR URBAN FOREST"
Join us on the second Saturday of each month for free admission to the Museum from 10 am – 2 pm! View our latest exhibitions, enjoy special activities, and purchase one-of-a-kind Lynn merchandise in our shop.
During our June Second Saturday, we will host an open house to celebrate our latest exhibition, A Closer Look at Trees: From Old-Growth to Our Urban Forest. Local artist Kelly Slater and participants in Kelly's tree art workshops at the Lynn Museum/LynnArts exhibit their work depicting both old-growth trees and the trees of our local urban forest from June through August. Works include experimental drawings of twigs and cones, trace monotypes of trees, artist's books, and woodblock prints using non-toxic, plant-derived inks.
The opening reception will include a short artists' talk and a chance to ask questions of participating artists. The talk will begin at 1 pm.
This program is supported in part by a grant from the Lynn Cultural Council, a local agency which is supported by the Mass Cultural Council, a state agency.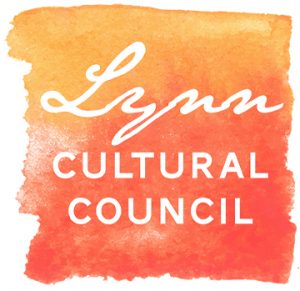 Additional support is provided through a Sustaining Practice Grant awarded to Kelly Slater by the Collective Futures Fund.