We're a different kind of bank
Salem Five is a Full-Service Financial Services Company
Whatever the need and whatever your goal, Salem Five's banking, investment and insurance professionals have the expertise to move you forward.  We believe our success is measured by your success.  That's why we say, what moves you, moves us too.
Who We Are
From our modest beginnings in 1855 as a savings bank serving the people of Salem, we have steadily added services to help meet the complex financial needs of families and businesses throughout New England.  Today, we employ some of the top professionals in lending, retail and internet banking, personal and commercial insurance, and wealth and trust management services — enabling us to provide expertise that is uncommon among community and regional banks.
We take particular pride in our ability to help people achieve home ownership. Our residential mortgage division, Salem Five Mortgage Corporation, has helped more people buy homes than any other community bank headquartered in New England.
All the while, we've embraced new technologies, starting with the distinction of being the first bank on the internet in 1995 and continually seeking new and innovative ways to help our customers do business with us.
Salem Five is a Mutually Owned Bank
Salem Five is owned and operated for the benefit of its customers. As an FDIC insured mutual bank with no stockholders, we're accountable to our customers, employees, and communities.
Mutual banks are a stable influence in local markets because most of our customers, both commercial and consumer, live and do business in our community. Since we're not publicly held and have no stockholders, we can make business decisions with a long-term perspective, building mutually beneficial relationships and maintaining a great degree of flexibility. This charter of mutuality creates and nurtures our customer focused approach in all we do.
It's All About Community.
At Salem Five, we understand the importance of helping our communities.  Through the Salem Five Charitable Foundation, we are committed and continue to support a variety of community organizations ensuring vibrant and viable futures for the people whom these critical organizations serve.

Recognized Excellence.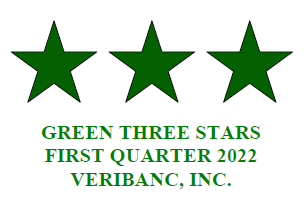 Salem Five Named to Best-In-State Banks 2022 by Forbes. This prestigious award was based on an independent survey of approximately 26,000 U.S. consumers rating banks at which they have or previously held checking accounts – for overall satisfaction in categories such as: Trust, Branch Services, Digital Services and Financial Advice.
And, another distinction Salem Five has earned is VERIBANC's highest rating — "Green with 3 Stars, for the quarter ending December 31, 2022. VERIBANC is the leading provider of bank safety ratings and research. The rating's effective date is 2/24/23. Please contact 
VERIBANC
, (800) 442-2657, to determine if this is the most recent rating.
See More Business Services Members